di3logy Leadership Lecture Series
Solving professional services business problems with proven mental models
Learn, share and be inspired
What is the Leadership Lectures Series?
di3logy guides entrepreneurs to the next destination of their Company´s Journey. For this, di3logy has developed mental models to master the most frequent challenges of IT or consulting services.
The Leadership Lectures Series is suite of 9 on-site events, organized at the end of each month, from March until November 2023, each focusing on such a mental model. There are many connections between the lectures, however the first three build a foundation for the remaining to come.
Every di3logy lecture is hosted by a partner company or institution, which contributes with its specific services to a company journey as well.
Because we want to ensure a real effective teaming set up we will limit the number of participants to approximately 15 participants for each event. In the case of higher demand we might decide to duplicate the respective event.
Why should you participate?
If you are leading a Professional Service Organization for IT or Consulting Services, with an entrepreneurial mindset, this di3logy offer – free of charge – is made for you:
Jürgen Samuel is specialized in business transformations, as a result of many years of experience in successfully implementing these in software industry.
Simone Heinzelmann is focused on human technologies, using her extensive coaching experience to develop the Human Technologies Platform for efficient leadership coaching and training.
Cătălin Pitiș is focused on business modelling, by using his significant experience as CFO in combination with information technology and software business field knowledge.
The Event Format
All events are scheduled on the last Friday of the month, in the afternoon, starting at 14:00 CET, lasting about 2 hours, and followed by networking interactions. Once you applied, we will keep you updated with the concrete setup (time and location confirmation).
The events share the same structure:
This format enables you to extend your visit if you like it.
The Event Calendar
Small adjustments of dates might still be possible, as the series of lectures advance. In such cases, if you applied for an affected event, we will contact you and share the updates in time.
---
March 31st 2023, Berlin, Germany
Have you encountered companies recognizing they need a major transformation? The recognition is usually triggered by failed goals and eroding results. The organization is under pressure! The behavior of people in these organizations often prevents a successful transformation. You can conquer this paradox by a transformational program. The lecture presents the methodology accompanied by several application examples.
If you need a transformational program with this lecture, you will get prepared.
---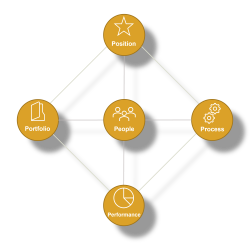 5P Technologies to Set Up Successful Transformations
April 28th 2023, Köln, Germany
Do you know how to set up a transformational program? Here 5P Technologies are very useful. They are based on a mental model which provides a bidirectional link between any business and its numbers. Analysis and Synthesis are then the basis for the set up of a transformational program.
If you need the right setup for your transformation, this is the way to go.
---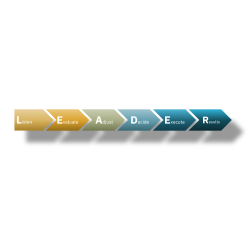 LEADER Technology for Business Decision Making
May 26th 2023, Voralberg, Austria
How good are the operational or transformational decisions in your organization? LEADER is a mental model for any decision making cycle and provides tools for all steps to make appropriate decisions and execute them accordingly.
Of course you can apply this decision making in your transformational program – in case you have one – or just to operational decisions.
Applying the Technology will unify and professionalize the decision making in your organization.
---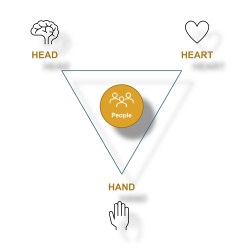 The 3H Technologies for Leading Business Transformation
June 30th 2023, Munich, Germany
Are you satisfied with the level of energy in your leadership team or the entire organization? 3H Technologies will help leveraging. They are based on a mental model which combines external and internal motivators. As application 3H- and 5P Technologies can be combined to derive an effective Leadership System for Transformation or Operation. This is illustrated by a real live example.
If you are looking for an effective leadership system this lecture is an extensive source.
---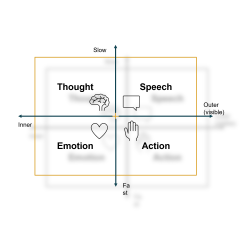 Human Technologies for Highest Impact
July 28th, 2023, Mannheim, Germany
Humans have the four basic technologies of Speech, Action, Thoughts and Emotions. If you know how to direct them consistently, you increase significantly your impact and leadership qualities. Human Technologies capture these concept in a mental model. It digs deep into your belief systems, by asking some fundamental questions. This gives you different perspectives on understanding values and creating more successful behavior.
This lecture is designed to be a quantum leap for your leadership journey.
---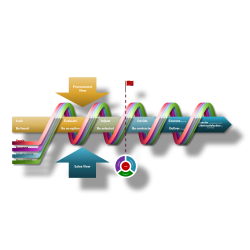 Successful B2B Sales Architectures
September 8th, 2023, St. Gallen, Switzerland
Is your B2B Sales working effectively and efficient? To reach this goal, you combine the LEADER and the 5P Technologies! With this set up, you can successfully orchestrate B2B Sales Processes within a company. A RADAR system for managing a sales organization is demonstrated.
If you want to sell more with less effort this lecture comes with valuable input.
---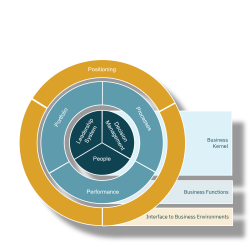 The Business Operating System
September 29th, 2023, Frankfurt, Germany
Have you been facing the necessity for an important business transformation, not knowing how to define and plan it? Having a structured view of your business will greatly help you in such situations.
The lecture introduces the Business Operating System as a structure and a method you can use for analyzing, clarifying and designing an organization.
---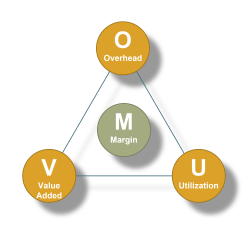 The OVUM Formula for Strategic Business Decisions
October 27th, 2023, Munich, Germany
How well does your company perform compared to others? Do you want to improve it? The OVUM calculus is a set of formulas where you learn to combine the only three drivers of profitability within a professional service organization. From the calculus threshold KPI´s have been derived, so that you can compare the performance of your organization with this reference.
Unleash the potential performance of your organization through the combination of the OVUM calculus with all other introduced technologies.
---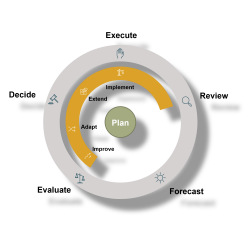 Business in Numbers for Avoiding Surprises in Operations
November 24th, 2023, Berlin, Germany
How much effort do you spend in foreseeing the business evolution to avoid or prepare for unpleasant surprises? Financials without a context are useless. Business in Number model links the financial and operational numbers to the business, with the purpose to support fact-driven business decisions.
In this lecture we show how you can use Business in Numbers model for detecting potentially difficult situations early, and address them through business decisions.
---
In case you have questions on the lecture series, please write us an email at the address leadership.lectures@di3logy.com. We will be happy to get in touch with you.
Application
We strongly recommend you to participate to the first three lectures because they are the basis for the comprehension of the others.
To apply for participation for the Leadership Lectures Series please fill in the form below and select the lectures you would like to attend by clicking on the icons.
As we would like to ensure the most effective setup, we will make prearrangements after receiving all the applications and will get back to you.